4 Days Wine Tour Majorca - Accompanied by your private sommelier
Enjoy the island away from the hustle and bustle and the crowded beaches and bed castles - you can on our 4 days wine tour Majorca! Put yourself in the hands of our experienced sommelier. He accompanies you on your culinary journey over our beautiful island and brings you closer to the vinophile treasures of Majorca.
---
At a glance:
Duration:
4 days, 3 nights
Participant:
2-6 person (also bookable individually)
Accommodation:
at 4-Star Finca hotels
Wineries:
Visit of 6 quality wineries with guided tours and wine tasting
Costs:
on request
Our 4 days wine tour Majorca include's:
3x nights (including breakfast) in two exclusive finca hotels (4 stars) in a double or single room (depending on your booking)
Welcome cocktail and dinner on the day of arrival (including wine and mineral water)
Visit of 6 Majorcan quality wineries with guided tour and wine tasting
Visit olive farm with olive oil tasting
2x lunch in typical Majorcan restaurants
Refreshments during the tours
Farewell dinner in an exclusive setting
All transports during our tour (car)
Multilingual personal guide
Tourist tax (€ 2,00 p.P./day)
---
Not included in our 4 days wine tour Majorca:
Arrival and departure to & from Palma de Mallorca
additional personal expenses (eg minibar)
with (**) marked extra services
all services not included in "inclusive services"
Our Wine tour Majorca is available:
20.02.2018 until 23.02.2018
13.03.2018 until 16.03.2018
10.04.2018 until 13.04.2018
08.05.2018 until 11.05.2018
05.06.2018 until 08.06.2018
17.07.2018 until 20.07.2018
Please note:
Booking deadline 14 days before departure!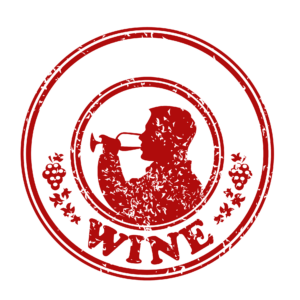 Merken
Planned schedule (*)
Day 1: Arrival until 14:00 (**)
You are landed in Palma full of anticipation and we will welcome you at the airport.
After a short but warm welcome we drive together in your 4-star Finca hotel. It is a family-run house from the 13th century in Mallorcan style.
Immediately after you move into your accommodation, we're ready to go. Our first visit will bring us to St.Margalida to the Bodega Galmes i Ribot. About this winery its says that in the fields of Ribot grow not only grapes but often friendships. Convince yourself of it, while you enjoy the delicious food prepared by "Mama Galmes" at the Welcome Dinner.
After the dinner and our first wine tasting we drive back to the hotel, where you can review the impressions of the day.
Day 2: A day at D.O. Pla i Llevant
Today is dedicated to the production area Demoninacion Origen Pla i Llevant.
After a hearty breakfast, we drive over old stone-lined streets to our first bodega today. Our way bring us to Vins Miquel Gelabert. Hardly a Bodega on the island leads such a complete assortment of "excellent" wines. "There's more in the cellar", Miquel says with a wink when he looks into the astonished faces of his guests. When asked how many wines he keeps, he will answer: "26 mas o menos".
Since on a wine tour the stomach should not be neglected, we will then whisk you off to a typical Majorcan restaurant for lunch.
On the way to the next bodega we visit the oil mill Aubocasa. Because just as the excellent wine belongs to Majorca, so is the olive oil production firmly linked to the history of the island.
For some years, the next winery on our wine tour Mallorca writes island history. After a short drive through the enchanting landscape of Pla i Llevant, we will visit the young winemaker Marc Gayda at Bodega Son Artigues. Even the entrance to the old estate from the 13th century is imposing and impresses with the lined up palm trees along the way. Despite its relatively recent history, Son Artigues is known for its excellent wines. A motto of Marc Gayda is: "A good wine is always born on the field". Some of the vine plants here are true Methuselahs on the island with their almost 80 years.
An exciting and impressive day is coming to an end. We bring you back to your hotel where you have the evening at your leisure. You can pamper yourself in the wellness area ** of the hotel with a massage **, or you look at the beautiful village of Porreres closer. Some original cafes and restaurants invite you to linger. Porreres is also part of the wine growing history of Majorca. Here, the first French noble grape varieties were cultivated in the 80s.
Day 3: D.O. Binissalem - Majorca's History and Culture
The day starts today with the check out in our lovely finca hotel. Even if the farewell to our finca hotel is heartbreaking, you can look forward to the following experiences. Our journey takes us after breakfast today in the Denominacion Origen Binisalem. On the way there we drive through the land of the 1000 windmills. Enjoy a varied landscape and typical Majorcan villages.
Enjoy the first wine of today at Bodega Ribas. Ribas is the oldest existing winery in Majorca and the third oldest in Spain.
Here you can feel the more than 300 years old tradition of winemaking. Speaking of tradition; Today, after the first wine tasting, we will delight our taste buds with typical Majorcan food.
Our journey continues towards the Tramuntana mountains. Even the imposing landscape with its numerous vineyards, orchards and flocks of sheep, which skilful set in front of the hills of the Tramuntana mountains, will make your heart beat faster. A very special experience awaits us at Bodega Ramanyà. In addition to the enjoyment of excellent wines, we have here the possibility of an outstanding and unique ethnographic collection of old tools of various crafts, horse-drawn carriages, etc. to marvel at. The collection was collected over many years by the family of winegrowers and arranged with much love at the bodega. Here you will experience the perfect blend of wine enjoyment and culture.
Full of new impressions we heading to our next Finca hotel in the middle of the Tramuntana mountains. Let yourself be surprised. After your check in and freshened up, we let together end an exciting day at our farewell dinner in an exclusive setting.
With one or two glasses of wine, you have plenty of room to talk about your impressions of the last few days or to ask our Sommelier any questions you may have.
Day 4: Time to say goodbye ...
After breakfast it is time to say goodbye to your exclusive accommodation. Before we bring you to the airport or your hotel to extend your stay, you have the opportunity to meet a very special winegrower. In the small village Estellencs live about 150 people. One of them makes wine. The 60 year old Tomeu once had the idea to make 365 bottles of wine for himself. So one for every day of the year. As this idea has become a bodega known beyond the borders of the country, and what a Frenchman had to do with that, the lovable Tomeu likes to tell you himself.
(*) planned schedule may be adapted by the organizer to the weather conditions at short notice.
(**) self-payment